Oklahoma Cooperative Extension Service
FOR US, IT'S PERSONAL
For the Oklahoma Cooperative Extension Service, business is personal. With the goal of improving the lives of Oklahomans, OCES offers a variety of educational programs.
---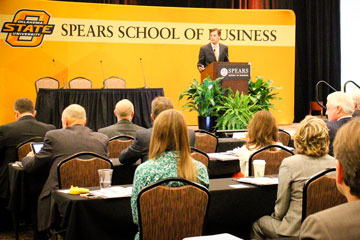 Taking ownership of workplace culture is goal of innovative program hosted by OSU
Jan 17
An innovative program allowing participants to discover new ways to take ownership of workplace culture and take concrete tools back to organizations to help advance the group's cultural agenda is coming to Tulsa. The Culture Summit, hosted by Oklahoma State University in Stillwater, is from 8 a.m. to noon on Feb. 7 at the Downtown DoubleTree Hotel.